2019 Ransomware and Cybersecurity Incident Town Hall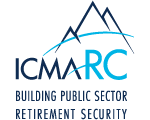 2019 Ransomware and Cybersecurity Incident Town Hall
Please join us in a Town Hall conversation about the alarming rate of ransomware attacks and other increasing security threats against State and Local municipalities. Attendees will hear from a panel of experts in the fields of cybersecurity, municipality technology, industry news and media.
Topics include:
Latest trends in ransomware and other cyber threats
Tactics to minimize security incidents
Complexities state and local governments face in trying to manage, diffuse, and recover from security incidents
Attendees will have the opportunity to participate in the discussion and network with MissionSquare Retirement executives, division leaders, industry specialists, and peers.
The discussion will begin promptly at 10:00 a.m. followed by a complimentary networking lunch at noon.
Speakers
Gayle Guilford
CISO, Baltimore City CISO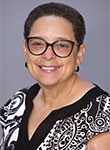 Gayle Guilford has over 20 years Information Technology and Telecommunication experience. She promotes the MS-ISAC and all ISAC's whenever she attends a cyber or local government event, all ways praising the incident response and information sharing programs. She is also an active partner in the Stop Think Connect, Cyber Security Month campaigns and the yearly calendar contest.

Nicole Keaton Hart
CIO, Fulton County Government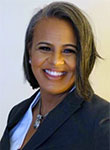 Nicole Keaton Hart is an experienced, influential leader and cultural change agent in Information Technology and Cybersecurity, who drives security and digital transformation initiatives. With over 25 years in Information Technology, Nicole is a proven visionary and pragmatic leader. She has held key senior leadership and strategic CIO and CISO roles, focusing on IT, business and cyber security synchronizations across major industries such as financial services, consumer packaged goods, retail, oil & gas and health IT. Nicole is well versed in Cybersecurity Strategy, Post Breach Orchestration, Enterprise Risk Management and Enterprise IT Governance. She holds CGEIT, CRISC, CISA and CISM certifications, is a graduate of Georgia State University J. Mack Robinson College of Business and holds an Executive Masters in Management Information Technology. Today, Nicole spends most of her time serving in the capacity of Cybersecurity Strategist and Deputy Chief Information Officer, balancing the competing priorities of Digital Transformation and Cybersecurity.

Allan Liska
Intelligence Analyst, Recorded Future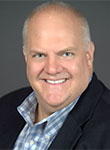 Allan Liska is an intelligence analyst at Recorded Future. Allan has more than 15 years' experience in information security and has worked as both a blue teamer and a red teamer for the intelligence community and the private sector. Allan has helped countless organizations improve their security posture using more effective and integrated intelligence. Allan is also one of the organizers of BSides Bordeaux and has presented at security conferences around the world on a variety of topics. He is the author of The Practice of Network Security, Building an Intelligence-Led Security Program, and Securing NTP: A Quickstart Guide and the co-author of DNS Security: Defending the Domain Name System and Ransomware: Defending Against Digital Extortion.

Jennifer C. Thomas
MediaReady Consulting LLC.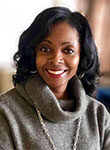 Jennifer C. Thomas is an associate professor in the Department of Media, Journalism and Film at her alma mater, Howard University. An award-winning broadcast journalist, her career spans more than 25 years in network and local news. Most recently, she was an Executive Producer for CNN Headline News, and news producer for CNN. She has been honored with recognition from the National Academy of Television Arts & Sciences for her contribution as the 9am newscast producer during CNN's September 11 Terror Attacks coverage, and Peabody Award recognition for her contribution to the network's coverage of Hurricane Katrina. She also received national award recognition from the National Association of Black Journalists (NABJ). Throughout her career, she has pioneered coverage of major events such as the Oklahoma City Bombing, Summer Olympic Games, and Presidential Inaugurations. Jennifer is also founder of MediaReady Consulting LLC, a media training, event management, and communications consulting service. She has worked with political campaigns, executives, and celebrities with coaching and consulting, event management, and Public/Media Relations.

David Beabout
Regional Vice President, NTT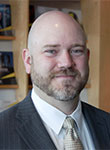 David Beabout is a Regional Vice President for Cybersecurity Consulting for NTT Ltd who works with clients to translate cyber risk into overall business impact. David believes cybersecurity has the responsibility to speak the "language" of our business partners and provide technical risk information to them in the way they like to consume. In addition to a broad based security professional, David is steeped in Mergers and Acquisitions (M&A) and has worked at all levels of local, regional, State, and Federal cybersecurity. David holds a Master of Science in Information Systems from Johns Hopkins University and currently holds a CISSP certification.

Facilitator
Les McCollum II
Managing Vice President & Chief Information Security Officer, MissionSquare Retirement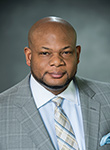 Les McCollum II currently is a MPS Candidate at Georgetown University, and also serves on the board of directors for Information Technology Senior Management Forum (ITSMF) and various industry advisory committees to include SPARK Data Security Oversight Board, IANS Security Client Advisory Board, and NTT Security Client Advisory Board. He also earned a bachelor's degree in Business Administration with a concentration in Computer Information Systems from North Carolina Central University. Les also holds the following certifications and license: C|CISO, SANS GIAC/GSLC, and FINRA Series 99.