Help Protect Your Finances from Fraud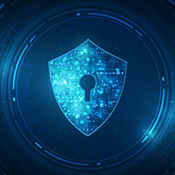 Here are some steps you can take to help protect your account during National Cyber Security Awareness Month and beyond.
Claim your account. If you haven't registered for your online account on www.icmarc.org/login. After you log in, click "Set Up Your Online Access." Claiming your account ensures that someone else cannot create an account using your information. Remember to use a strong, unique password.
Keep your information updated. If you experience a change such as a new address, phone number, email address, or another change to your personal information, don't forget to update your 457 plan to ensure any communications reach you. To change your information, log into your account and enter your user ID and password.
Monitor your account frequently. Check your online account frequently for any unusual activity. Also, promptly review all mail, email, and other communications from ICMA-RC and report any discrepancies. ICMA-RC will never ask you for your Social Security number or account information through mail, email, or by phone.
Notify ICMA-RC of any suspicious activity. If you do notice any suspicious activity regarding your account, contact ICMA-RC immediately at (800) 669-7400.
Also, learn about ICMA-RC's security guarantee and additional steps you can take to protect your account.
Please note: The contents of this publication provided by MissionSquare Retirement is general information regarding your retirement benefits. It is not intended to provide you with or substitute for specific legal, tax, or investment advice. You may want to consult with your legal, tax, or investment advisor to review your own personal situation. Some of the products, services, or funds detailed in this publication may not be available in your plan. This document may contain information obtained from outside sources and it may reference external websites. While we believe this information to be reliable, we cannot guarantee its complete accuracy. In addition, rules and laws can change frequently.