Resolve to Take Your Savings Strategy to New Heights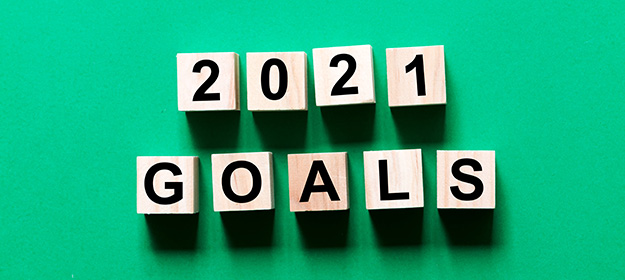 Many of us have a renewed perspective on the words "Happy New Year," especially when we reflect on the extraordinary events we experienced last year. And although 2020 isn't very far behind us and the coronavirus pandemic continues, there are profound lessons learned that we can put to use in 2021 — starting with our finances.
Now is a good time to assess your financial wellness. Start with these five easy steps, which include creating or rebuilding an emergency fund. With an eye toward saving for the long term, check out Smart Investment Moves for 2021 for several smart, timeless investing strategies.
Also, be sure to read Around ICMA-RC to learn about how our CEO and President Lynne Ford proudly joined leaders across the country in a commitment to advancing diversity and inclusion in the workplace. We take pride in this important initiative to address the concerns and needs of our diverse employees. Also in Around ICMA-RC, read about our scholarship fund, eDelivery of your account statements, online tools for managing your account, and why it's important to review and update your account information.
Have questions about savings strategies, investing, or account management tools?
Connect virtually and conveniently with your ICMA-RC Retirement Plans Specialist.
Please note: The contents of this publication provided by MissionSquare Retirement is general information regarding your retirement benefits. It is not intended to provide you with or substitute for specific legal, tax, or investment advice. You may want to consult with your legal, tax, or investment advisor to review your own personal situation. Some of the products, services, or funds detailed in this publication may not be available in your plan. This document may contain information obtained from outside sources and it may reference external websites. While we believe this information to be reliable, we cannot guarantee its complete accuracy. In addition, rules and laws can change frequently.