New Financial Wellness Center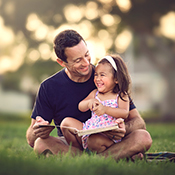 Whether you're starting out in your career, enjoying retirement, or somewhere in between, you want access to resources and tools that will help you along your retirement savings journey as you make financial decisions.
Your financial health is a priority for us, and at the heart of our commitment to you is our new Financial Wellness Center — a digital hub with more than 100 fun and educational videos, calculators, articles, and tutorials on financial topics specific to your goals. Topics include credit card and debt management, general savings and college tuition strategies, investing tips, and retirement planning basics.
Access this video for highlights and log into your account to check it out.
In the center, you'll receive suggestions for important actions you can take toward your financial goals, including:
Increasing contributions
Combining accounts
Signing up for webinars
Reviewing/adding beneficiaries
You'll also get a personalized experience based on your specific information that's already in your MissionSquare Retirement account. Add some additional facts about yourself and your financial goals, and every time you visit, you'll see resources and topic recommendations based on your preferences. Change your preferences — such as marital status, age group, number of dependents, and other choices — and your topic recommendations will change accordingly.
The center is one of the newest digital tools and resources among many that are currently available to you. Others include our mobile app, TextAccess, Ask Alexa, and eDelivery. Check out our Digital Resources for these tools and more.
Have questions about the Financial Wellness Center? Contact your MissionSquare representative to learn more.
Please note: The contents of this publication provided by MissionSquare Retirement is general information regarding your retirement benefits. It is not intended to provide you with or substitute for specific legal, tax, or investment advice. You may want to consult with your legal, tax, or investment advisor to review your own personal situation. Some of the products, services, or funds detailed in this publication may not be available in your plan. This document may contain information obtained from outside sources and it may reference external websites. While we believe this information to be reliable, we cannot guarantee its complete accuracy. In addition, rules and laws can change frequently.