National Financial Literacy Month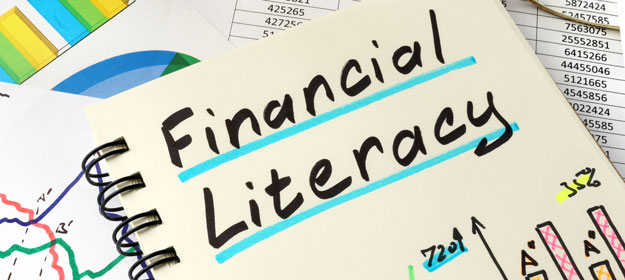 Since we're a few months into the new year, now is a great time to take stock of where you are with your savings goals and explore resources that can help brighten your financial future. For personalized assistance, talk with your ICMA-RC Retirement Plans Specialist.
April is National Financial Literacy Month and realizing the COVID-19 pandemic has impacted many households financially — and in several other ways — we want to highlight some resources to help you get or stay on track with your savings goals.
Among other concerns, in this recent study,* about two-thirds of state and local government employees in early- and mid-career and about half of those in late/encore career stated that debt is currently a problem. Whether you're just starting out or have been saving for a while, it's never too late to learn about strategies for saving, reducing debt, and improving your financial health. Check out Resources to Help with Managing Debt for some helpful tips and tools.
Also, in this issue of RealizeRetirement® Monthly:
Like any good wellness program, saving for the long term takes consistent habits, commitment, and support, so you have the confidence to make informed financial decisions. That's where we come in — with a singular focus on helping to improve financial wellness for you and your family — during your working and retirement years.
Check on your financial fitness. Connect virtually with your ICMA-RC Retirement Plans Specialist.
* Founded in 2007 with financial support from ICMA-RC, the Center for State and Local Government Excellence at ICMA-RC (SLGE at ICMA-RC) has published more than 80 research reports on such topics as pension funding, health benefits, and compensation and workforce trends in state and local governments. Learn more about SLGE at ICMA-RC at www.slge.org or visit them on Twitter: @4GovtExcellence.
Please note: The contents of this publication provided by MissionSquare Retirement is general information regarding your retirement benefits. It is not intended to provide you with or substitute for specific legal, tax, or investment advice. You may want to consult with your legal, tax, or investment advisor to review your own personal situation. Some of the products, services, or funds detailed in this publication may not be available in your plan. This document may contain information obtained from outside sources and it may reference external websites. While we believe this information to be reliable, we cannot guarantee its complete accuracy. In addition, rules and laws can change frequently.