Vantagepoint and VantageTrust Funds are becoming MissionSquare Funds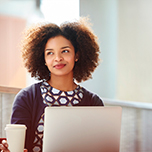 We're pleased to announce that in September 2021, the Vantagepoint and VantageTrust Funds will become MissionSquare Funds. In addition, Vantagepoint Investment Advisers will change its name to MissionSquare Investments.
Only the names will change. Our funds' management, strategies, objectives, investment philosophy, and process will remain the same.
Our products and services with "Vantagepoint" or "Vantage" in the name will also change, with no changes to the features.
We're notifying you about these changes to keep you informed. Some or all of the funds, products, and services may not be available through your plan.
Also this September, our email addresses will be updated from @icmarc.org to @missionsq.org for MissionSquare Retirement and @msqplanservices.org for our MissionSquare Plan Services team. Please add our new email addresses to your safe contacts list and check your spam folder for emails coming from our new address. Emails sent to our current address, @icmarc.org, will still be received.
Watch for future updates, and visit our website for details about our new brand. If you have any questions related to your account, please continue to contact Participant Services as normal, by logging in to your account.
Please note: The contents of this publication provided by MissionSquare Retirement is general information regarding your retirement benefits. It is not intended to provide you with or substitute for specific legal, tax, or investment advice. You may want to consult with your legal, tax, or investment advisor to review your own personal situation. Some of the products, services, or funds detailed in this publication may not be available in your plan. This document may contain information obtained from outside sources and it may reference external websites. While we believe this information to be reliable, we cannot guarantee its complete accuracy. In addition, rules and laws can change frequently.