ICMA-RC Is Becoming MissionSquare Retirement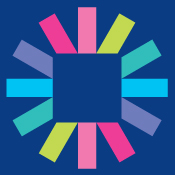 From our beginnings almost 50 years ago, ICMA-RC's mission has been to help those who serve their communities build retirement security.
Over the years, ICMA-RC has expanded to support the retirement planning needs of all employees who dedicate their lives to serving their communities, including state and local government employees as well as teachers and school administrators, health care workers, and not-for-profit employees.
We're excited about our change to MissionSquare Retirement and the additional helpful tools and resources we have in store to share with you in the coming weeks and months.
Learn more and watch for future updates as we transition to MissionSquare Retirement.
Please note: The contents of this publication provided by MissionSquare Retirement is general information regarding your retirement benefits. It is not intended to provide you with or substitute for specific legal, tax, or investment advice. You may want to consult with your legal, tax, or investment advisor to review your own personal situation. Some of the products, services, or funds detailed in this publication may not be available in your plan. This document may contain information obtained from outside sources and it may reference external websites. While we believe this information to be reliable, we cannot guarantee its complete accuracy. In addition, rules and laws can change frequently.