Happy Holidays to You!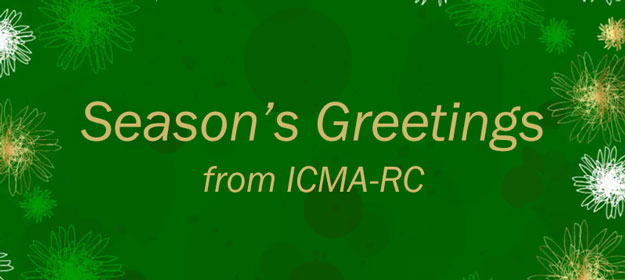 The holidays are a time when we enjoy some of our favorite things: celebrations with family and friends, memorable traditions, giving to others and, hopefully, time to reflect on past achievements and future goals.
While this year was filled with unexpected events, we've also seen tremendous fortitude in the many dedicated employees who serve our communities on the front lines and behind the scenes. We are extremely thankful for all you do.
In honor of your service to our communities, ICMA-RC has chosen to give $10,000 to Feeding America, where our gift will go toward some of the most vulnerable communities impacted by the COVID-19 pandemic. As we continue to focus on helping public employees build retirement security, we also want to do our part to address food insecurity and help feed the nation's hungry.
During the month of December, we'd like to hear from you about some of your favorite things to do or charities you like to support during the holiday season and beyond.
Join the conversation on our Facebook page!
Please note: The contents of this publication provided by MissionSquare Retirement is general information regarding your retirement benefits. It is not intended to provide you with or substitute for specific legal, tax, or investment advice. You may want to consult with your legal, tax, or investment advisor to review your own personal situation. Some of the products, services, or funds detailed in this publication may not be available in your plan. This document may contain information obtained from outside sources and it may reference external websites. While we believe this information to be reliable, we cannot guarantee its complete accuracy. In addition, rules and laws can change frequently.