Finding the Right Medigap Policy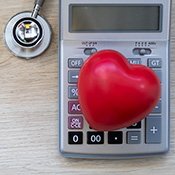 Medicare covers most medical and hospital expenses, but the bills it doesn't pick up can be steep.
For example, Medicare Part B pays 80% of the approved amount for doctor visits and other medical services. The other 20% is on you. That's why most people who enroll in original Medicare also buy a Medicare Supplement (Medigap) Insurance policy.
Decode the alphabet. Private insurers sell up to 10 types of Medigap policies, identified by a letter, generally A to N, in most states. Use this chart from Medicare to see the different types of plans and benefits. Choose one based on your needs today and years from now.
Policies with the same letter offer the same benefits so consumers can easily compare prices. Premiums can vary widely depending on the insurer and where you live. For example, the cost of the popular Plan G for a 65-year-old ranges from $107 to $335 per month in Atlanta and from $268 to $545 per month in New York City.
Search for Medigap policies sold in your state at Medicare's Find a Medigap Policy website.
Shop around. Ask insurers about their history of raising rates and if they offer any discounts to groups such as women, non-smokers, or households with multiple policies.
And find out what pricing method they use to set your premium today and years from now. The three types of pricing are:
Community-rated — All policyholders pay the same monthly premium.
Issue-age rated — The premium is tied to your age when you purchased the policy, with younger consumers paying less.
Attained-age rated — Premiums are based on your current age and rise as you get older. Premiums might start out as the cheapest under this method but tend to be the priciest over time.
Time it right. The best time to buy a policy is usually during the six-month Medigap open enrollment period that begins the month you're 65 or older and enrolled in Medicare Part B. During this period, you can't be turned down or charged more because of health issues. If you want to switch policies later, you generally will have to go through medical underwriting and could be charged more or denied coverage because of your health. (Some states allow for more flexibility to change plans.)
Questions? Get free help selecting a policy from your State Health Insurance Assistance Program.
Please note: The contents of this publication provided by MissionSquare Retirement is general information regarding your retirement benefits. It is not intended to provide you with or substitute for specific legal, tax, or investment advice. You may want to consult with your legal, tax, or investment advisor to review your own personal situation. Some of the products, services, or funds detailed in this publication may not be available in your plan. This document may contain information obtained from outside sources and it may reference external websites. While we believe this information to be reliable, we cannot guarantee its complete accuracy. In addition, rules and laws can change frequently.