Digital Tools and Resources to Help You Manage Your Retirement Savings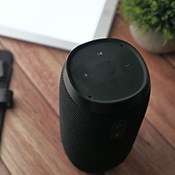 We offer a variety of ways for you to access your account in the way you want — from a desktop or laptop, mobile app, text messaging, or through Amazon Alexa devices.
Website — Log in and/or set up your online access. Also, see Sign Up for eDelivery of Your Account Statements for quick steps on how to receive a notice when your account statement is available.
Mobile App — Easily manage your account on the go with the ICMA-RC mobile app. Also important: Use the app to update your contact information, such as your mobile phone number and email address. The app features facial and touch recognition, a simplified app experience and design, and access to educational resources. Learn more about our mobile app and download the app now from the App Store® or Google Play™.
TextAccess — Sign up for ICMA-RC's industry-leading text messaging feature, TextAccess, which allows you to request certain account information and have it sent directly to your mobile phone via text. In Account Access, navigate to the TextAccess menu item under Overview. After signing up, you can get information such as your account balance, last contribution amount, personal rate of return and more.
Amazon Alexa — Go hands free with Amazon Alexa for ICMA-RC's Account Access. With this feature, you can use voice commands to quickly access your account information. Learn more about using Alexa to access your account.
For more details on these and many more tools and resources, visit www.icmarc.org/digitalresources.
Please note: The contents of this publication provided by MissionSquare Retirement is general information regarding your retirement benefits. It is not intended to provide you with or substitute for specific legal, tax, or investment advice. You may want to consult with your legal, tax, or investment advisor to review your own personal situation. Some of the products, services, or funds detailed in this publication may not be available in your plan. This document may contain information obtained from outside sources and it may reference external websites. While we believe this information to be reliable, we cannot guarantee its complete accuracy. In addition, rules and laws can change frequently.