Actions You Can Take to Prevent Identity Theft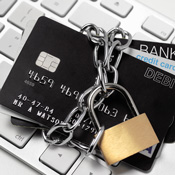 It's no secret that older Americans are often targeted by con artists. But a recent report finds that consumers age 55+ are no more likely to be victims of identity fraud than their younger peers. What's more, when such fraud occurs, older consumers spend far less fixing the problem than younger victims.
While 27% of people age 55 to 64 and 26% of those age 65+ have been victims of identity theft, nearly the same rate (27%) applies to the overall U.S. population, according to research from Javelin Strategy & Research in partnership with AARP. But older victims spend 47% less to resolve the identity theft compared with those under age 55 who suffer lost wages, overdraft fees, travel, and childcare costs.
What's making a difference?
Evidence shows that consumers age 55+ take positive steps to prevent their personal information from being stolen after it has been compromised. Nearly 3 out of 10 froze their credit reports and half enrolled in an identity protection or credit-monitoring service, Javelin says.
Where can technology tactics help?
Older consumers admit they remain slow to adopt new fraud prevention technologies, such as voice pattern recognition offered by many brokerages, banks, and card issuers. Among the age 65+ group, 70% usually don't change how they shop, bank, or pay after being a victim of identity fraud, the report shows.
How can you fortify your anti-fraud defenses?
Despite the focus on prevention strategies, identity theft remains a growing threat. Fraud losses grew to $16.9 billion in 2019 — a 15% increase over the prior year, according to Javelin's latest data. Criminals are shifting their focus away from perpetrating credit card fraud to taking over bank and investment accounts that tend to have high balances.
The good news? It's never too late to step up your protection protocol. Review these simple steps, recommended by Javelin:
Freeze your credit reports to make it harder for thieves to open new lines of credit in your name.
Use digital wallets that encrypt your card information, so it isn't shared with retailers when you're shopping in-store or online.
Use a password manager to help create and store strong passwords for each of your accounts.
Install anti-malware protection on all your devices.
Sign up for text or email notifications with your bank, brokerage, and credit card companies to alert you to suspicious activity in your accounts.
Learn about how our Security Guarantee keeps your ICMA-RC retirement accounts safe and secure — reimbursing all losses resulting from unauthorized activity that occurs through no fault of your own.
Please note: The contents of this publication provided by MissionSquare Retirement is general information regarding your retirement benefits. It is not intended to provide you with or substitute for specific legal, tax, or investment advice. You may want to consult with your legal, tax, or investment advisor to review your own personal situation. Some of the products, services, or funds detailed in this publication may not be available in your plan. This document may contain information obtained from outside sources and it may reference external websites. While we believe this information to be reliable, we cannot guarantee its complete accuracy. In addition, rules and laws can change frequently.