BAAQMD
Welcome
MissionSquare Retirement has been selected as the sole provider for the Bay Area Air Quality Management District's 401(a) Money Purchase Pension Plan and 457(b) Deferred Compensation Plan. The transition of your plan from your current provider is scheduled to occur during the week of February 15, 2021. Your new MissionSquare Retirement plan numbers will be
401(a) Plan Number: 100177

457(b) Plan Number: 303826
Your Account
See your balance
Update your contact or beneficiary information
Review your contributions
Manage your investments
Need additional help? Contact MissionSquare Retirement Participant Services at (800) 669-7400.
Managed Accounts
Are you interested in having your assets professionally managed? Learn more about MissionSquare Retirement's Guided Pathways® Advisory Services program that will provide you with a personal retirement roadmap and investment strategy. Wherever you are in your retirement journey, we can help you reach your retirement goals.
Plan Documents
Mobile App
Your MissionSquare Retirement Representative
Contact your Retirement Plans Specialist if you need assistance with:
Enrolling in your plan
Pre Tax vs. Roth contributions
Roll-ins to your MissionSquare Retirement account
Investment strategy and how much to save
Distribution options
Pre-retirement checkup
Click here to schedule a phone meeting with Randi Carmen.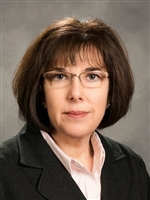 Randi Carmen
MissionSquare Retirement Plans Specialist
(202) 759-7031
rcarmen@missionsq.org
MissionSquare Retirement Financial Planning Services
Our CERTIFIED FINANCIAL PLANNER™ professionals can help with your comprehensive financial planning needs to and through retirement. To learn more about financial planning services, contact your Retirement Plans Specialist.
Financial Planning Webinars
Retirement doesn't have to be complicated. Register for one of our financial planning webinars that can help you prepare to enjoy your retirement your way.