Take Easy Steps to Simplify Your Life and Finances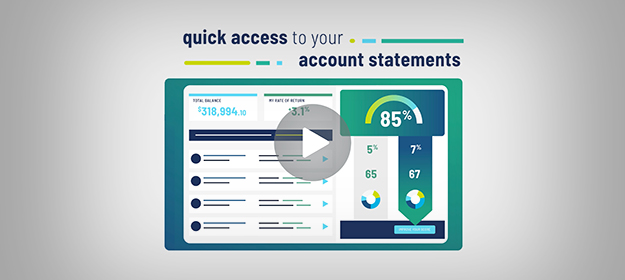 Most of us want to simplify how we do things, like managing our finances. ICMA-RC is here to help you with this goal, and we have multiple resources available to you. One of them is a new short video that shows you just how easy it is to sign up for e-Delivery of your financial documents, such as account statements, and how to view them online.
Why wait for your account statements or documents to arrive by mail? Check out the video to see how quickly and easily you can sign up to receive an email when your statements, transaction confirmations, and other financial documents are available online.
Also, read this month's issue of RealizeRetirement Monthly to learn more about many other helpful tips and resources, and surprising joys you can experience while managing your finances. And with the coronavirus pandemic still affecting many, we encourage you to visit our Coronavirus (COVID-19) Resource Center for additional educational resources.
Please note: The contents of this publication provided by MissionSquare Retirement is general information regarding your retirement benefits. It is not intended to provide you with or substitute for specific legal, tax, or investment advice. You may want to consult with your legal, tax, or investment advisor to review your own personal situation. Some of the products, services, or funds detailed in this publication may not be available in your plan. This document may contain information obtained from outside sources and it may reference external websites. While we believe this information to be reliable, we cannot guarantee its complete accuracy. In addition, rules and laws can change frequently.