Roundup: Financial Relief During the Coronavirus (COVID-19) Pandemic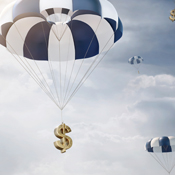 Millions of workers have seen their income decrease during the COVID-19 pandemic after being laid off or having their work hours slashed.
The recent Coronavirus Aid, Relief, and Economic Security (CARES) Act mandates some forms of financial relief, and some credit and lending companies are also offering leniency to those financially affected.
Here are some important types of assistance available:
Student loans. Borrowers with federal student loans automatically have payments suspended and interest waived from March 13 through Sept. 30, 2020.
What about government or nonprofit workers in the Public Service Loan Forgiveness Program that erases student debt after 10 years' worth of on-time loan payments? Don't worry. These borrowers will get credit during the suspension as if they are still making timely payments.
Also, contact your loan servicer if you want to continue making payments during the suspension. Your payments go entirely to reducing principal — helping you pay off the loan faster. Learn more in Tackle Debt with These Money-Smart Strategies.
Credit cards, mortgages, and auto loans. If you are having trouble keeping up with credit card or loan payments, don't hesitate to contact your card issuers or lenders to inquire about leniency options. Many card companies have hardship programs — often not well advertised — that may temporarily waive fees or lower your interest rate if you ask; learn more.
Several major banks also are offering other concessions. Some banks are deferring auto and mortgage payments and waiving late fees. Others are waiving overdraft fees or early-withdrawal penalties for certificates of deposit. The American Bankers Association compiled an online list of assistance banks are offering now, and you can contact your bank or credit union directly.
Housing. The CARES Act provides mortgage payment relief, such as a moratorium on foreclosures and the right to ask for forbearance, for struggling homeowners with federally backed mortgages. (See How the Federal Stimulus Package Helps Homeowners and Retirees.) But the law also comes to the aid of renters in properties with a federally backed mortgage. Tenants are still required to pay their rent, but the law halts evictions until July 25, 2020 for those who are delinquent on payments. Plus, landlords must give a 30-day notice, moving evictions into August.
If your rental doesn't fall under this provision, you may still avoid eviction. Many cities and states have also temporarily halted these actions.
Please note: The contents of this publication provided by MissionSquare Retirement is general information regarding your retirement benefits. It is not intended to provide you with or substitute for specific legal, tax, or investment advice. You may want to consult with your legal, tax, or investment advisor to review your own personal situation. Some of the products, services, or funds detailed in this publication may not be available in your plan. This document may contain information obtained from outside sources and it may reference external websites. While we believe this information to be reliable, we cannot guarantee its complete accuracy. In addition, rules and laws can change frequently.