Market Volatility: Focusing on What's Within Your Control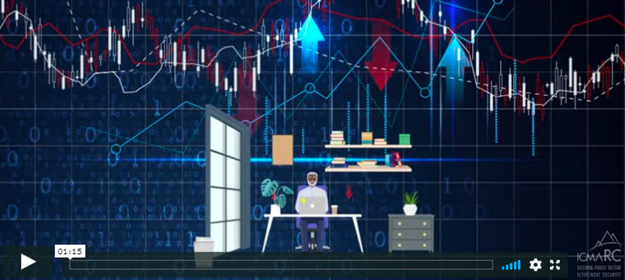 When financial markets are volatile, especially during an unexpected event such as today's COVID-19 pandemic, it's natural to react emotionally. Still, there are actions you can take to help you maintain control. View this brief video on market volatility with steps on how to keep a long-term perspective and use rough markets to zoom in on your investing strategy.
In terms of maintaining control, many of you who took our recent poll, "Given the impact of COVID-19, how have you managed your finances over the last few months?," seemed to be doing well with 67% responding that they "made no changes" and another 23% reporting that they held off on planned purchases. The remaining respondents either changed their investments to be more conservative, dipped into savings, and/or borrowed money. Thank you for taking the time connect with us through this poll question and be on the lookout for future ones you can participate in.
Read more of this month's issue of RealizeRetirement® Monthly for a closer look into what you can control, investing strategies such as dollar-cost averaging, extended financial relief related to COVID-19, and how to sign up for eDelivery of your account statements. Please also visit our Coronavirus (COVID-19) Resource Center for additional educational resources, including Insights on Market Volatility.
Please note: The contents of this publication provided by MissionSquare Retirement is general information regarding your retirement benefits. It is not intended to provide you with or substitute for specific legal, tax, or investment advice. You may want to consult with your legal, tax, or investment advisor to review your own personal situation. Some of the products, services, or funds detailed in this publication may not be available in your plan. This document may contain information obtained from outside sources and it may reference external websites. While we believe this information to be reliable, we cannot guarantee its complete accuracy. In addition, rules and laws can change frequently.