Metro OR
Welcome
Are you on track for retirement? Metro and MissionSquare Retirement invite you to learn more and manage your 401(k) Defined Contribution and 457 Deferred Compensation Plans online.
Get started by taking an important first step for your retirement – sign up to save.
Plan Numbers
Manage Your Account
See your balance
Update your contact or beneficiary information
Review your contributions
Manage your investments
Need additional help? Contact MissionSquare Retirement Participant Services at (800) 669-7400.
Mobile App
Plan Information
Your 457 Plan
Join Your 401(k) Plan
Beneficiary Changes
Is Roth Right for You?
Is A Loan From Your 401(k) or 457 Account Right for You?
More Investment Choices: VantageBroker
MissionSquare Retirement's VantageBroker program provides you access to additional investment options, including more than 13,000 mutual funds as well as ETFs and individual securities.
Withdrawal Options
Funds are available to participants from the 401(k) once you separate from service by request through the MissionSquare Retirement website. While still employed, funds are available through a 401(k) hardship request or 457 unforeseeable emergency withdrawals. Funds are also available if they were rolled over from a previous employer's plan, or while still employed beyond age 72. A 10% early-withdrawal penalty tax exists on 401(k) distributions prior to attaining age 59.5, in addition to applicable federal and state income taxes. 457 plan contributions are not subject to an early withdrawal penalty tax. However, the penalty may apply to non-457 plan assets rolled into a 457 plan and subsequently withdrawn prior to age 59 ½.
Your MissionSquare Retirement representative
Contact your Retirement Plans Specialist if you need assistance with:
Enrolling in your plan
Pre Tax vs. Roth contributions
Roll-ins to your MissionSquare Retirement account
Investment strategy and how much to save
Distribution options
Pre-retirement checkup
Schedule an appointment with your representative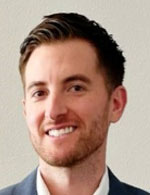 Phillip Carbajal
MissionSquare Retirement Plans Specialist
(202) 430-3221
pcarbajal@missionsq.org
MissionSquare Retirement Financial Planning Services
Our CERTIFIED FINANCIAL PLANNER™ professionals can help with your comprehensive financial planning needs to and through retirement. To learn more about financial planning services, contact your Retirement Plans Specialist.
Financial Planning Webinars
Retirement doesn't have to be complicated. Register for one of our financial planning webinars that can help you prepare to enjoy your retirement your way.
About MissionSquare Retirement
Founded in 1972, MissionSquare Retirement is a non-profit independent financial services corporation with a mission to help public sector employees build retirement security. Learn more at www.missionsq.org/about.
For those of you who are new to MissionSquare Retirement, welcome!
Important Legal Information and Privacy Policy Notice.
Copyright © MissionSquare Retirement. All Rights Reserved.