Glendale CA Gateway
Welcome
Are you on track for retirement? The City of Glendale and MissionSquare Retirement invite you to learn more and manage your 457 Deferred Compensation Plan online.
Get started by taking an important first step for your retirement – sign up to save.
Plan Number: 300003
Manage Your Account
See your balance
Update your contact or beneficiary information
Review your contributions
Manage your investments
Need additional help? Contact MissionSquare Retirement Participant Services at (800) 669-7400.
Mobile App
Your 457 Plan
Retirement Planning Resources
Boost your savings today!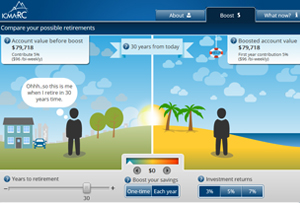 Explore our interactive Savings Boost Calculator to learn more, save more and take action!
Your Local Representative
Contact your Retirement Plans Specialist if you need assistance with:
Enrolling in your plan
Pre Tax vs. Roth contributions
Roll-ins to your MissionSquare Retirement account
Investment strategy and how much to save
Distribution options
Pre-retirement checkup
Schedule an appointment with your representative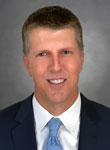 Patrick O'Marah
MissionSquare Retirement Plans Specialist
(202) 759-7277
pomarah@missionsq.org
MissionSquare Retirement Financial Planning Services
Our CERTIFIED FINANCIAL PLANNER™ professionals can help with your comprehensive financial planning needs to and through retirement. To learn more about financial planning services, contact your Retirement Plans Specialist.
Financial Planning Webinars
Retirement doesn't have to be complicated. Register for one of our financial planning webinars that can help you prepare to enjoy your retirement your way.
About MissionSquare Retirement
Founded in 1972, MissionSquare Retirement is a non-profit independent financial services corporation with a mission to help public sector employees build retirement security. Learn more at www.missionsq.org/about.
For those of you who are new to MissionSquare Retirement, welcome!
Important Legal Information and Privacy Policy Notice.
Copyright © MissionSquare Retirement. All Rights Reserved.