City of Gaithersburg
Welcome
Are you on track for retirement?
The City of Gaithersburg and MissionSquare Retirement invite you to learn more and manage your retirement plans online. Get started by taking an important first step for your retirement – sign up to save.
Make the most of your match! Your 5% contribution into the 401(k) plan will be matched with 3% from your employer!
401k (a) Plan - All Full Time Employees (#109100)
Enroll in Your Plan

457 (b) Deferred Comp - All Employees (#300760)
Enroll in Your Plan
Payroll Roth IRA - All Employees (#705415)
Enroll in Your Plan

401(a) Supplemental - Police and Public Works (106035)*
*Contact Human Resources to determine eligibility.
Manage Your Account
Your Local Representative
Contact your Retirement Plans Specialist if you need assistance with:
Enrolling in your plan
Pre Tax vs. Roth contributions
Roll-ins to your MissionSquare Retirement account
Investment strategy and how much to save
Distribution options
Pre-retirement checkup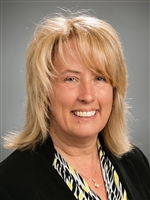 Kathy Findeisen
Retirement Plans Specialist
kfindeisen@missionsq.org
(202) 339-1620
Schedule a meeting